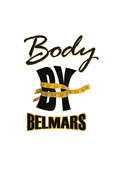 Body By Belmars – Ready for a challenge?
Congratulations to Gina James and Drew Dengler for winning the current round of Body By Belmars.
pppp
Chris Constant lost the most weight on the program (24 pounds).
Well done to all the participants who completed Body By Belmars and to everyone who met their goals on the program.
This program is FREE to all members of the Zumba program.
Our three-month biggest loser program will help you shed the most pounds and get you in the best shape possible.
ppppp
Lets see how fit and how much weight you can lose in 3 months with our sessions and fitness advice.
A special prize awaits the winner at the end of the event.
If you're interested in taking part in the event, please register at the studio.