Instructors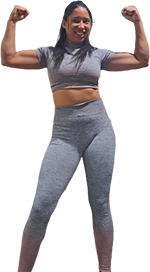 Jayleeng Alba
Zumba Instructor
My name is Jayleeng Alba, and I am straight out of the boogie-down Bronx. Come and obtain your goals with Zumba! A party that makes you forget your even exercising. Zumba is for anyone and EVERYONE, offering modifications and movements that anyone can do. Let's add some rhythm and routine into your lives TODAY ✨️
I am Zumba and Zumba Gold certified. I am currently studying to get NASM certified. I aim to teach Zumba, yoga, and pilates to all communities worldwide. So join me today in becoming united through dance.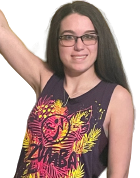 Jordan Barnett
Zumba Instructor
I have been dancing since I was three years old, so taking a Zumba class seemed fun. I did and loved it! I soon got certified and began teaching during my school's recreation periods.
Once I graduated and came home, I joined the Belmars family and began teaching. In addition, I have taught classes for GiGi's Playhouse, an organization that supports individuals with Down Syndrome. I love how inclusive Zumba is! Not only is it great exercise, but because it is based on dance moves, it's easy to follow! Come feel the positive effects and share in the party!