Instructors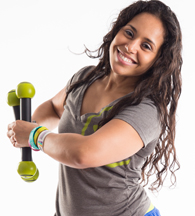 Christine Gonzalez
Zumba Instructor
In May of 2009 I took my first ZUMBA class and was blown away!
I first stumbled upon ZUMBA while searching for a belly dancing course, in order to vary my workout routine.
Currently, I hold certifications for Merengue, Salsa, Cumbia, Reggaeton, Flamenco, Tango, belly dancing, Samba, Aerobics and Fitness Association of America (AFAA) group fitness instructor and CPR/First Aid Certified.
All of these dances are used to produce an effective—not to mention addictive workout that will keep you wanting more!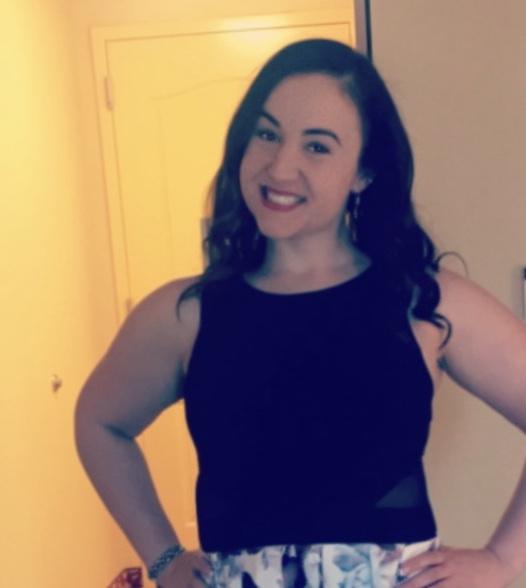 Heather Betwarda
Zumba Instructor
I have always been one to fluctuate weight. I was more up than down with my weight, and honestly, I tried gyms, classes, and dieting, and honestly, I was not committed as I struggled to realize this wasn't working for me. One day I received a called one day from my friend Silvia, and she spoke very highly of this Zumba class. I said well I love to dance so let me try it out. I took my first ZUMBA class in October 2012 and was blown away with Zumba with Christine. When I walked out drenched in sweat and a smile on my face I never turned back and became fully committed to dancing with her and her team 3-4 days a week. This was a workout that kept me wanting more. Through this program, I lost weight over the years and started to feel good about myself again. Finding something that you have a passion for will keep you focused and assist with living a healthy and happy lifestyle. I became committed to the program, and down the road received my certification to be a part of the Zumba belmars family.
"Life isn't about waiting for the storm to pass. It's about learning to dance in the rain." Now let's dance!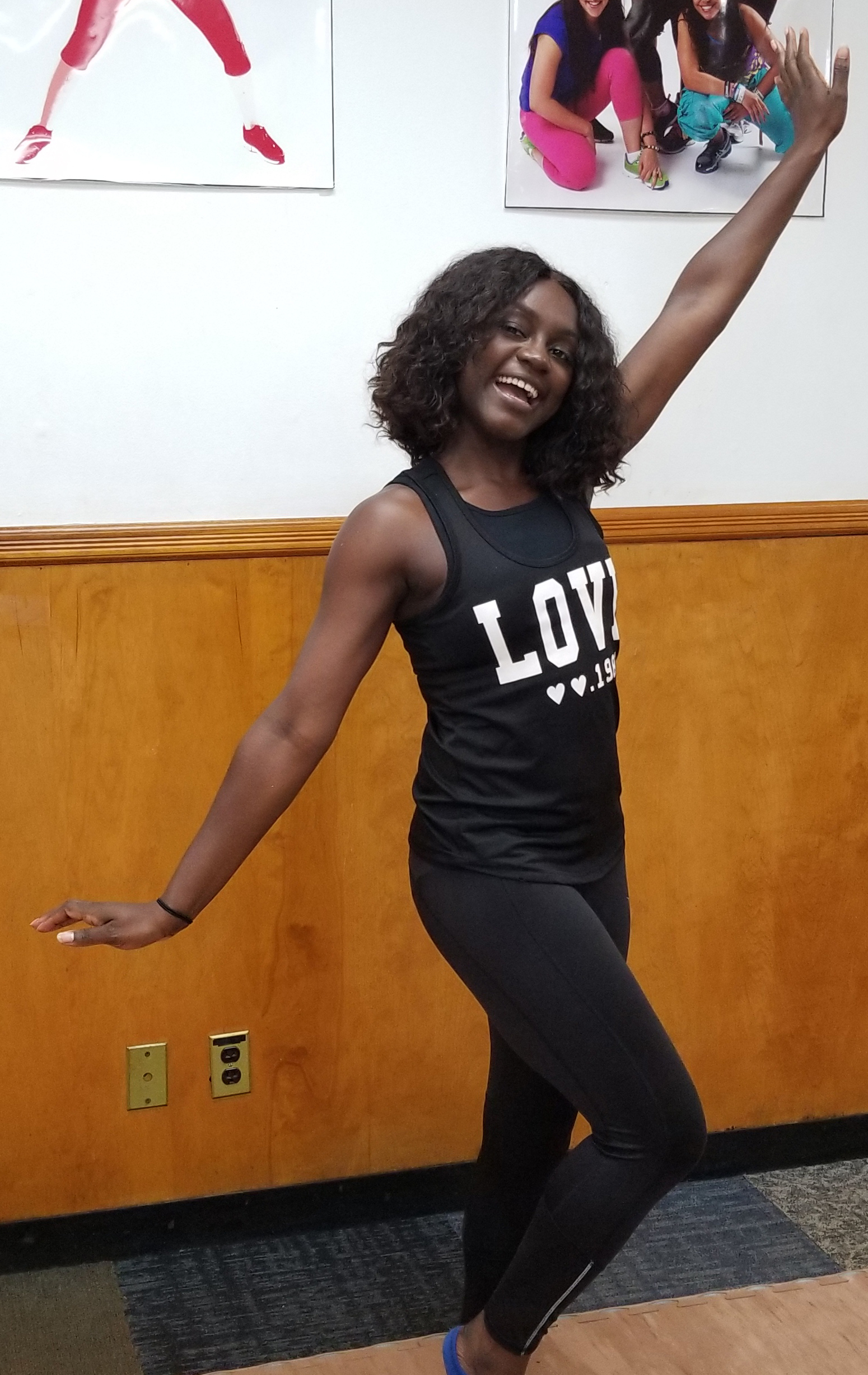 Nicole Pierrette
Zumba Instructor
Fitness and dance have always been a fulfilling activity of mines for many years. Throughout my
childhood years, I ran track and danced with a local dance group called Fusion. We performed in
high school talent shows and community events. Unfortunately, I stopped dancing in college and
focused more on my academics. I took my first Zumba class in 2016 at a local gym and fell in
love! I was so thankful to find a space to dance and stay fit at the same time. I embraced the
feeling of freedom, togetherness, and the burn that Zumba classes deliver. Full of energy and
passion with the purpose to provide health and wellness to the community, I completed the
instructor course. The best part of teaching Zumba is seeing the energy and effort in the flow of
movements among the members. I want members of my class to feel free and motivated as they
dance through the hour.
"When you dance, you enjoy the luxury of being you." – Paulo Coelho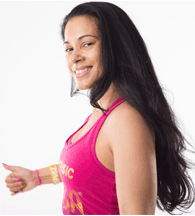 Rebecca Fernandez
Zumba Instructor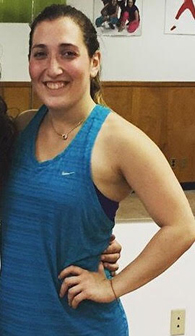 Sahar Miandoabi
Zumba Instructor
I graduated college in 2009 and realized how much weight I had gained in college. I started looking at different fitness options, I tried going to the gym and using machines but it just was not the right fit for me so I googled other options and found Zumba with Christine. In September 2009 I started coming to classes and fell in love with it. I enjoyed that I was dancing something that I have loved doing for years, but still working out at the same time. The atmosphere was warm, engaging, positive, and the intense workout got me hooked.
In January 2013 I took the instructor training class, and have started teaching classes. I aim to push the students taking the class while keeping an inviting, engaging, and positive environment to get them to be just as hooked to Zumba as I am.
Zumba has helped me with my weight loss journey along with helping me stay positive and make me feel great after the workout. No matter what kind of day I have had, it helps re-energize me and keeps me going.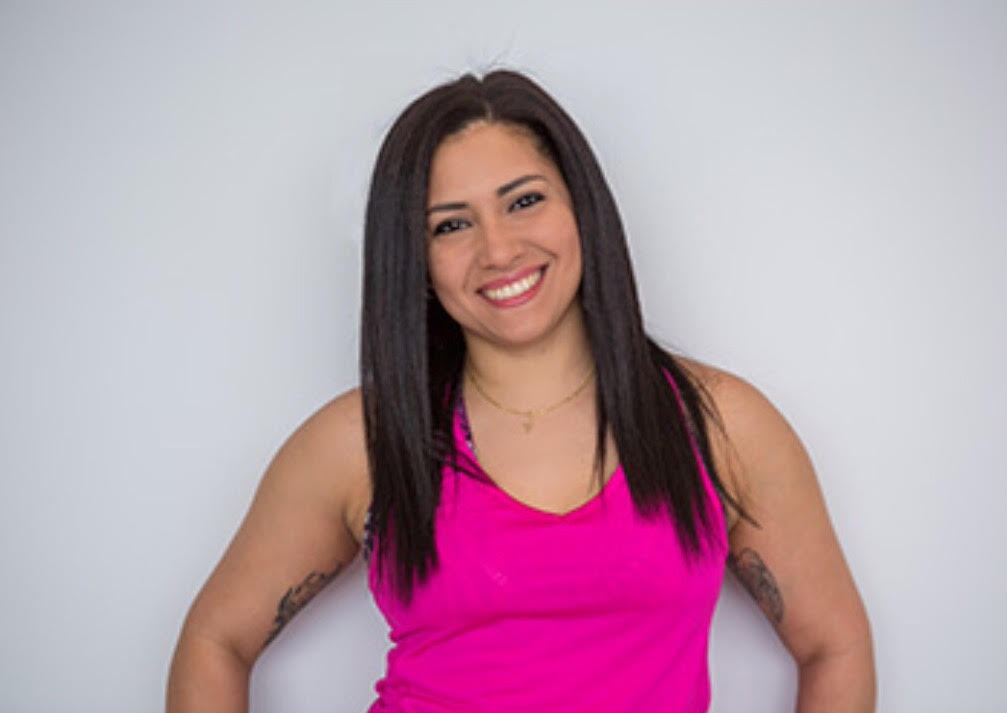 Kellz Arteaga
Zumba Instructor
I'm a mom, a wife, a professional and a woman just like you and like you I struggled with my life style, schedule and daily habits, for in my head, everybody was first and before me. After my long days and after pleasing everyone around me I would feel unsatisfied and depressed, seeing the days pass by me and seeing what I had became, every day in the mirror.
In 2009, due to a trip to Miami I decided to get into shape and went to my first Zumba class…and guess what? SOOOOO HOOKED!!!!!!! The adrenaline, the environment, the music was such a relief to my mind and body and since then I never stopped. Six years later, full of great stories, new friends and amazing experience I present myself to you, as living proof that Zumba will change your life!!!!!
I'm looking to share my full testimony with you so you know you are NOT ALONE, that just like you I also had my first time and I can relate, that being fit has nothing to do with what we see or hear around but how we see ourselves and how we feel inside.
Let me show you how to become you again…let me show you how to ZUMBA!!!!!!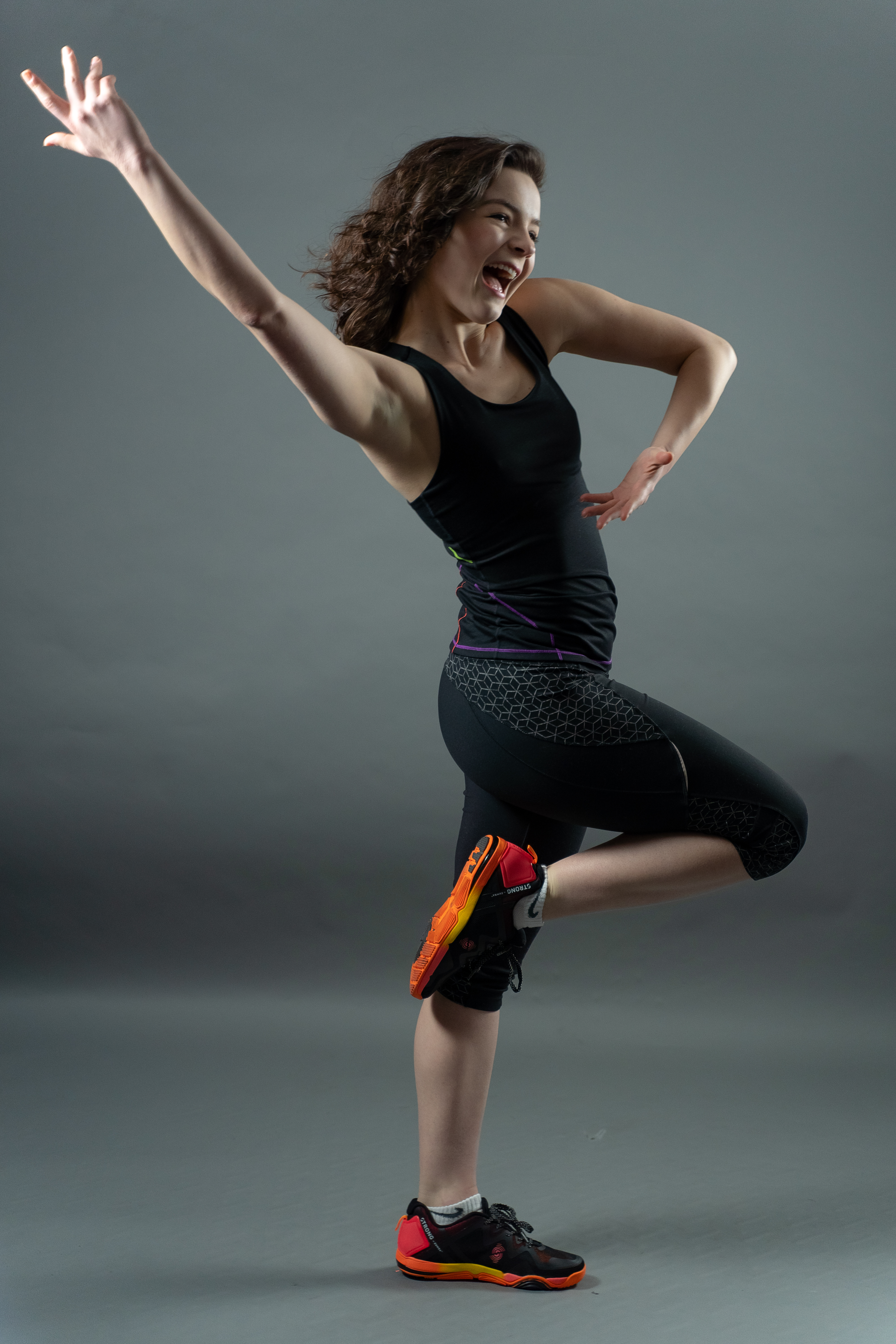 Kasey Wood
Zumba Instructor
After taking my first ZUMBA class here at Zumbacise, I was hooked! I began teaching ZUMBA as a PE course at my college, then graduated and returned to Zumbacise as an instructor.
My initial interest in trying ZUMBA was peaked by my background in dance. I began training in classical ballet at the age of three. Over time I broadened my knowledge of other dance forms and eventually went on to pursue a minor in dance at college.
I believe that one of the best qualities of ZUMBA is how accessible it is to people – dancers and non-dancers alike! I find that ZUMBA both keeps me in shape and brightens my day. I know you will too!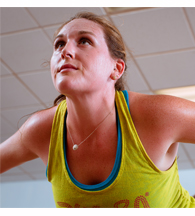 Jennifer Derrick
Circuit Training Instructor
Weight loss is something I have struggled with since I was a teenager. After trying every diet known to man and joining numerous gyms over the years, I have learned that the key to losing weight and maintaining a healthy lifestyle is to find something you love and stick to it. Having now been a part of the Zumba and Circuit Training program for almost two years now and having ran two half-marathons, I can say that I am in the best shape of my life.
I took my first Zumba class in May, 2012. When I left drenched in sweat and my body aching, I knew I was hooked. The exciting choreography, intense energy, and positive atmosphere in the class opened my eyes to an amazing style of exercise that would help support me in my journey to losing weight and maintaining an active, healthy lifestyle.
Along with taking Zumba classes, circuit training has also played a major role in my workout routine. In addition to the effective cardio workout I was receiving from Zumba, I also wanted to incorporate toning and strength training into my workouts, which is where circuit training came into play. My personal goal was to increase my upper body strength and continue to strengthen my lower body and core areas.
I feel my ten years of coaching experience gives me the ability to work closely with individuals to achieve physical fitness goals, continuously increase one's strength and endurance, and most importantly- to never give up. As a Circuit Training instructor, I hope to push, encourage and strengthen every student that enters the gym in a way that meets their individual needs and goals.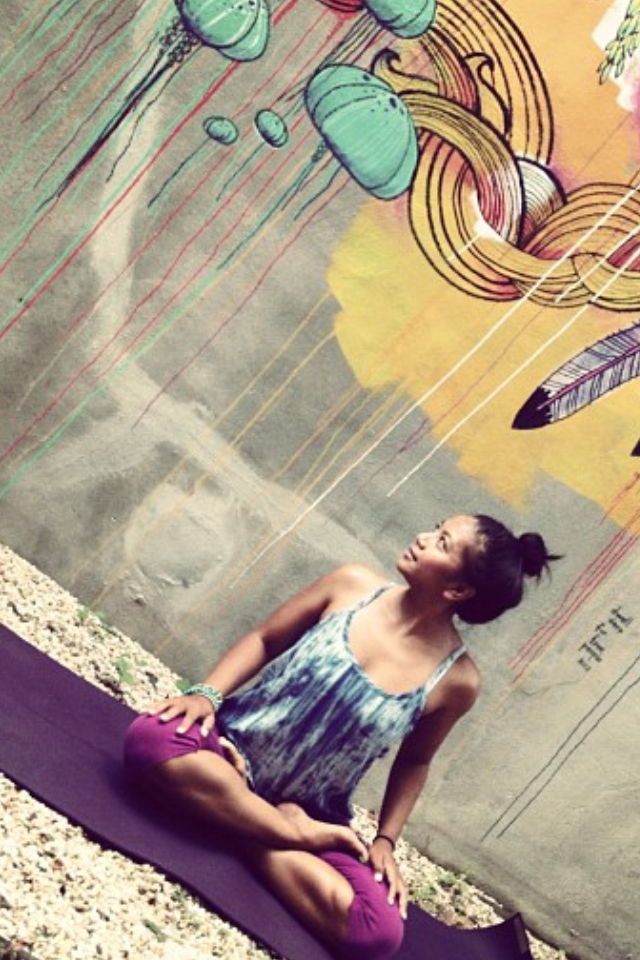 Grace Hernandez
Yoga Instructor
Grace
Hernandez
 (RYT-200) began practicing yoga in 2008 as a way to relieve stress and begin an exercise routine even for just a few minutes a day.
Grace holds her 200-hour teaching certification in Hatha Yoga from the Yoga Teacher's Training Institute (YTTI) in South Richmond Hill, Queens, co-founded and directed by Ma Mokshapriya Shakti, P.h.D. E-RYT, and trained under Valerie Nichols (E-RYT 500) and Stacy Plaske (E-RYT 500).
"I hope to give students the experience of self-awareness and focus while keeping the mind, body and breath in alignment. I really believe yoga starts with surrendering to yourself…and then surrendering to the practice. The rest will fall into place, as it's meant to." – Grace Hernandez
Marissa Ramirez
Kickboxing Instructor
I first joined Belmars back in 2011 taking a few classes here and there until I built the courage to register for the Beginners Muay Thai Kickboxing program.
It was a big push!
I was kind of discouraged not knowing what I was getting myself into.
Do I regret it?
Heck no!
It was the best life changing decision I ever made.
I was always active and enjoyed playing sports but being a mother of two did not allow much time for exercising.
I became sluggish, had low energy, and put on a few pounds.
Not only did I lose weight, get stronger, and build my endurance, I built my confidence!!!
As the years went by, I showed interest in becoming an instructor.
Planning new workouts, circuits, and combos has become part of my lifestyle.
So why do I do this?
I do this for me!